Thanks for visiting Piece, Love, and Chocolate!
We have redesigned our classes so you can now book a private class with a minimum of 5 people (maximum 10 to 12 depending on the specific class). Chocolate baking classes are $95 per person; the Chocolate Truffles and Ganache class is $120 per person.
Store Hours:
Monday - Tuesday: 9am - 6pm
Wednesday - Sunday: 9am - 9pm
Shipping, Local Delivery and Pickup
We deliver our confections and cakes within Boulder City limits and we offer shipping all over the USA. And, of course, within our kitchen and front of shop, we are taking extra precautions to maintain a clean, safe environment for our workers and visitors.
Consider sending your loved ones, families, or friends a treat from us.
Order Online Email Us
Gift Cards
Another way to help us through this tough time, is to buy gift cards for yourself or others. Please call to order these cards and we can mail them to you.
Thank you from your friends at PL&C
Even with a reduced kitchen staff, we are still creating our 6″ and 8″ made-to-order Signature Cakes!
Order Cakes!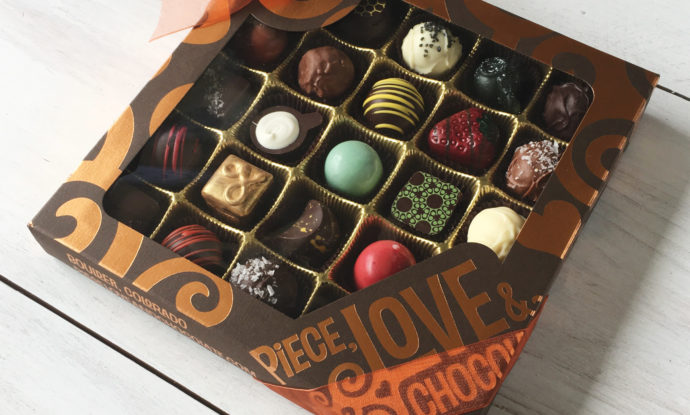 If someone you love is out of town, we will ship our truffles or other confections nationwide.
Shop Truffles
Our Baking Classes are back! A fun experience for you and your friends to bake tasty cakes and confections. Got a birthday or celebration coming up? Email or call to book a private session.
Available Classes
French Macarons, Demystified!
Molten Lava Cake and Chocolate Mousse
Tasty Truffles and Ganache Techniques
Chocolate Eclairs and Cream Puffs
Chocolate Soufflé and Flourless Chocolate (Gluten-Free Friendly)
View Classes!